Monsanto wants to control our freedom to grow organic food. Why do they keep insisting that its not dangerous. The number one reason is GREED.
Roundup has a cancer causing chemical. It banned in many countries like Canada, Sri Lanka, Colombia, France and many more countries. Besides cancer that is caused by Roundup. The list of long term effects to health are very devastating. It includes:
Infertility, Kidney disease, birth defects, severe gastrointestinal ailments, Parkinson's Disease, Cancer and Nervous system damage.
As an individual, I want to stand up against this awful corporation. We must protect our food supply and the seeds that mother nature has given us all. Support local farming and promote organic solutions. We must protect our bees,butterflies, wildlife, and the environment. Without them, we wont have any food, and our ecosystem will collapse.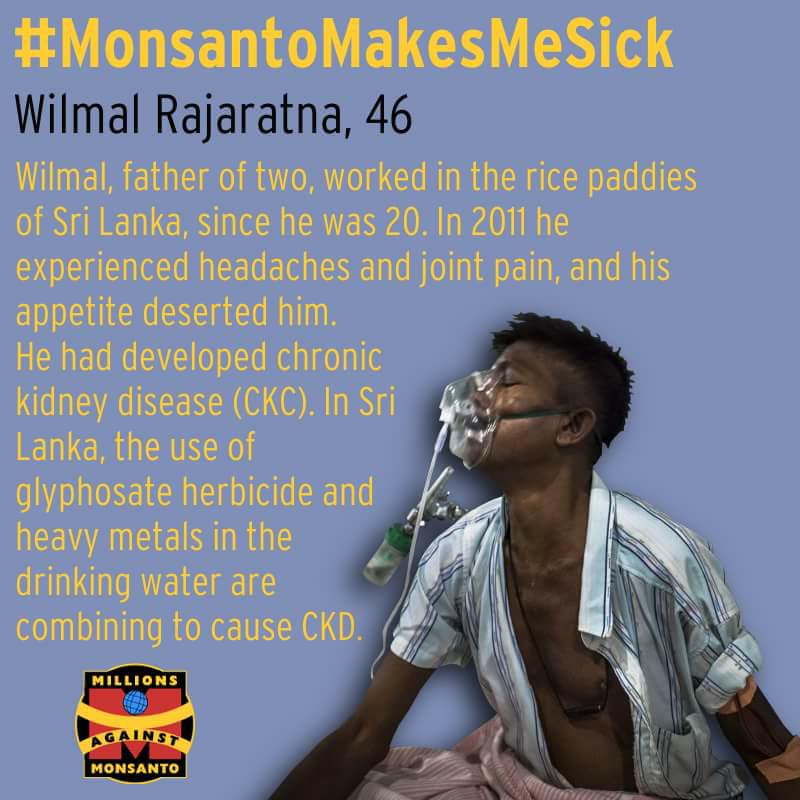 Please watch the videos. Very informative.